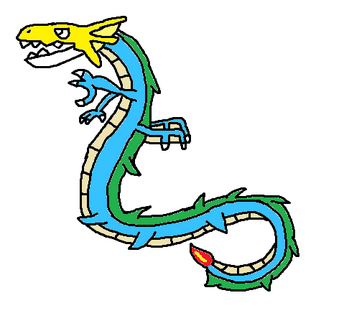 The Sea Serpentine Digimon derived from the Chinese Dragon. It was a Guardian Creature that has wings to Fly. This Digimon that was extinct in the Distant Past. It eats Pizza from the Real World. It eats Ornismon in the Digital World.
Ancient Dramon-type
Mega
Atrribute
Edit
Vaccine
Prior forms
Edit
MetalSeadramon
MegaSeadramon
Seadramon
Nature Spirits
Special Attacks
Edit
Eternal Flame (Mugen Blaster): Breathes Fire from it's Mouth
Ad blocker interference detected!
Wikia is a free-to-use site that makes money from advertising. We have a modified experience for viewers using ad blockers

Wikia is not accessible if you've made further modifications. Remove the custom ad blocker rule(s) and the page will load as expected.