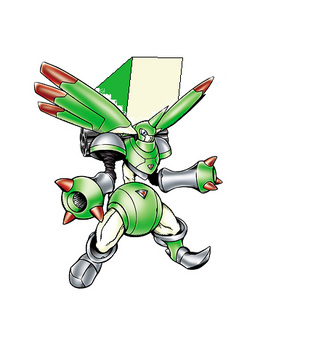 a Beast Digimon whose name and design are derived from the Ancient Terriermon. It is an extremely Ancient Digimon that is a twin to Lopmon. While Terriermon has only one horn growing from its head and has a calm but robust personality, Lopmon has three horns growing from its head and has the personality of a lonely crybaby. It is a Digimon shrouded in mystery, and it can be classified as a Beast-species Digimon from its body structure, but it's still not understood what kind of digivolved form it will take on. It was one of the Legendary Guardians.
Cyborg
Attribute
Edit
Vaccine
Mega
Henry Wong
Meteor Flame: Shoots Rapid Rockets from the Launching Cannon Arms
Bunny Pumble: Punches at any Opponent
Ad blocker interference detected!
Wikia is a free-to-use site that makes money from advertising. We have a modified experience for viewers using ad blockers

Wikia is not accessible if you've made further modifications. Remove the custom ad blocker rule(s) and the page will load as expected.